Private Events
Exclusive Event Space In NYC
Experience the ultimate event venue in NYC! Our state-of-the-art space offers the perfect setting for private parties and events, complete with a stunning stage and a fully stocked bar. Whether you're hosting a birthday party, or a special celebration, our venue has everything you need to make it a success.
– Private Parties | Birthday Parties
– Music Release Events | NFT & Art Gallery Shows
– Live Stage Performances & More
Production & Ambience Lighting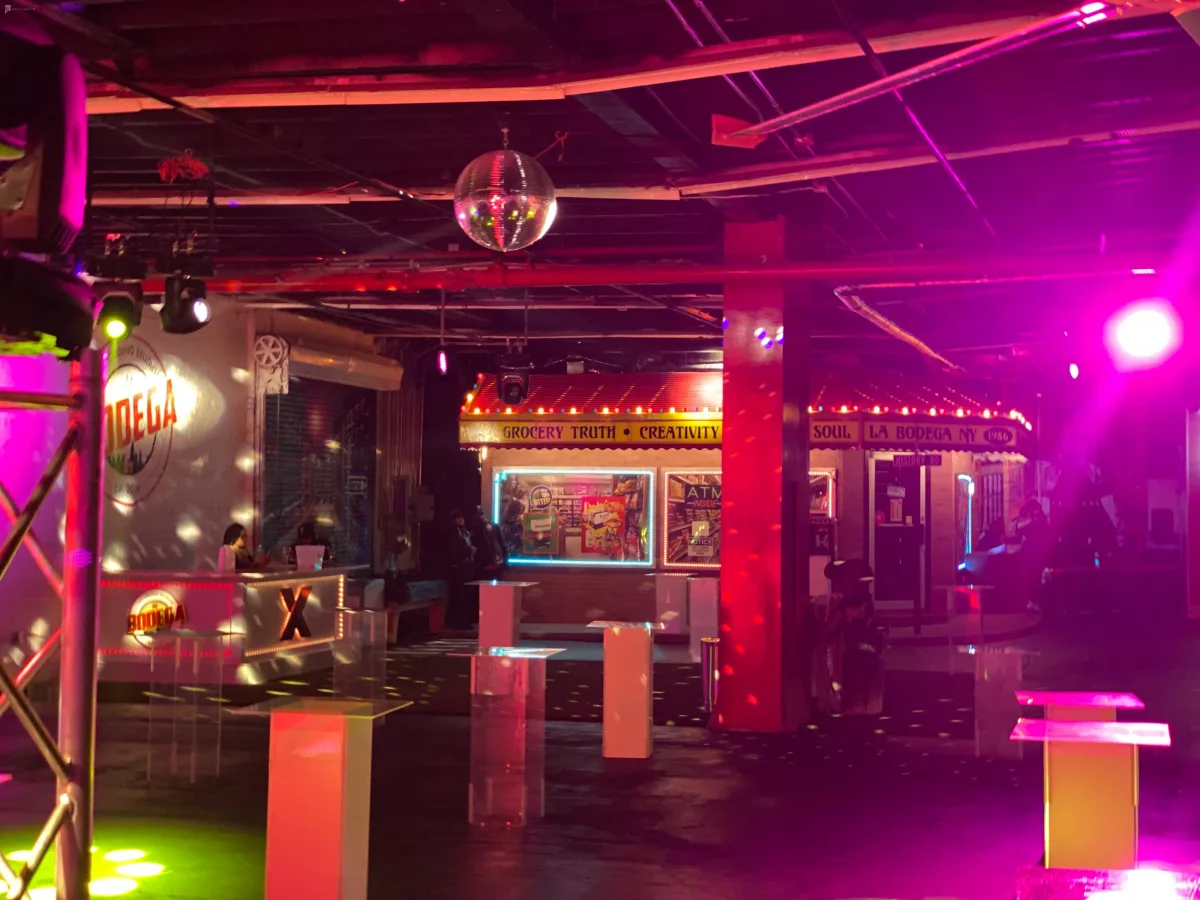 Initially focused on film, photo, and audio production, and La Bodega began offering private events when production slowed and quickly became a sought-after venue. But we never forgot its roots: from the beginning, La Bodega has been committed to supporting the community by hosting workshops, programs, and charity events.
Since its opening in 2019, La Bodega has undergone numerous upgrades and renovations. But despite the challenges posed by the pandemic, we remained determined to make our vision a reality. We believe that La Bodega has something unique to offer, and we will fight to keep the culture alive.
TRANSPORTATION
If needed, we can provide you with security vehicles to and from the venue
CATERING
We are equipped with bottle service, bottle girls, bartenders, and servers should you need these services at your event
PHOTO / VIDEO PRODUCTION SERVICES
Depending on your needs, we have several photo and video production packages that range from full production services including hair and makeup to equipment rentals
*price not included in space rental, please call for estimate
VENDOR LIST
If you need help finding quality vendors for your event, call us and we can provide you with contact information for vendors we highly recommend